Lets Talk Residential Rehab.........What happens?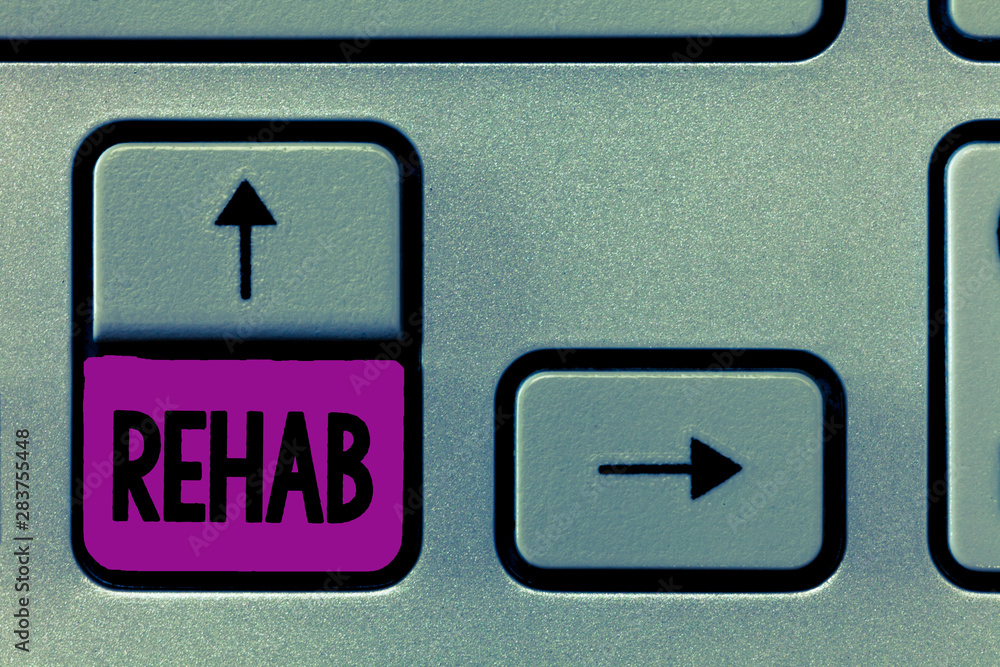 In the recovery space we are often talking about residential rehab, and I wanted to follow on from my previous Lets Talk about detox.
So what's rehab all about and how do you know if it's right for you?
This Lets Talk will primarily focus on residential rehabs, however dayhabs can also be a good option for some.
Dayhabs
– a rehab facility where you attend a program each day whilst still living at your own accommodation, having freedom to do your own thing outside of program hours.
- Approximately run for 4-6 weeks
Residential Rehab
- A rehab where you stay onsite for the duration of your admission
- Required to follow rules and guidelines of the facility and the program. Both vary a lot so it's best to do your research to see what suits you best.
It's ok to try numerous different rehabs, it can be hard to know something doesn't work before you try it. This is also heavily dependent on your stage of recovery.
The stages of change
:
-
Precontemplative
– maybe there's an issue?
-
Contemplative
– thinking about the issue/knowing something needs to change
-
Preparation
– getting ready/making a plan
-
Action
– doing something
-
Maintenance
– continue to do something
Generally the further you are along in the stages of change the more you will benefit from the program, given an innate commitment from self. Rehab isn't easy, and people leave for many reasons but this does not make it a failed attempt. It doesn't matter how many rehabs you go to, it's what you learn from the experience that will help you down the track.

Cost - Public Versus Private
- Private rehabs can start at approx $10,000 per month.
- Public rehabs take a percentage of approx 80% from Centrelink or if self-funding approx. $350-400 per week.
- Private rehabs have the advantage that they can get you in faster as opposed to long wait-lists in the public sector, but that doesn't mean they are better.
What to expect?
A fairly standard day will involve a morning meeting followed by group activities, lunch, then groups again in the afternoon.
Group content varies but can cover emotion regulation, relapse prevention, CBT, DBT, conflict resolution, communication skills, art therapy, physical activities, effective relationships, living to a budget, health and wellbeing, mindfulness, meditation, understanding triggers, and much more. Every rehab differs from one another. Some will focus on community integration and help you with your goals, whether that is getting back to work, study or connecting with family. Others will expect you to stay on site under supervision for the duration of the program. Some are 12 step based and work a program heavily aligned with AA and NA, whilst others suggest you attend these outside the program. Some are run like a boot camp and have consequences/loss of privileges for things like not making your bed, being late to groups or disrespecting staff etc. Some defer from a more hard-line approach and work with the individual to change behaviour patterns and responses to situations. Rehabs can be city, bush, beach or farm settings. Some work on a Therapeutic Community model (usually longer term 18+ months) whereby the longer you are there the more responsibility is given, and you can become a peer leader.
One of the big challenges is the communal living factor. Rehabs can have anywhere from 5-80 beds, with the larger ones working on a therapeutic community model. Sometimes you share a room, and other times you may get your own. Balancing life with multiple personalities can be a struggle. There may be arguments around housework and dishes or general personality clashes.
Although rehabs do drug and alcohol testing, some smuggle drugs and alcohol onsite get away with it for longer periods of time. But rehabs are not prisons.
Some rehabs will give you more chances to change and others will kick you out straight away. What's important to remember is your reasons you are there and focus on your own program and stick with peers who will lift you up and not drag you down.
You can find rehabs to suit your requirements/needs, whether that's religion focused, LGBTIQA specific, Indigenous specific or mental health and AOD together. It does pay to do your research to find the best one for you. Rehabs are Australia wide. Many choose to go to rehab within their state. However choosing a rehab elsewhere (interstate or overseas) can be beneficial. Creating distance from friends and family can allow you to concentrate purely on yourself, recovery and your program. Distractions from the outside world can be problematic and can contribute to people leaving rehab. Some rehabs monitor this by limiting access to phone use and calls.
During rehab you will work with a counsellor or case manager to establish a plan for your life once you leave rehab. It can feel relatively easy to stay clean during rehab, but maintaining your abstinence after rehab can be a challenge.
Just remember behaviour change doesn't happen overnight. Mistakes will happen but itsit's what you learn from them which is key.
The ultimate purpose of rehabs is to help create a life without alcohol and drugs. If one doesn't work for you, try another there is no shame in doing multiple rehabs. Rehab isn't a magic bullet that will fix your addictions, but provides us a space to work through tough times and understand what is driving our addiction.

So lets talk all things rehab
Are you thinking of attending rehab, or have you before?
Do you have your own experiences to share?
What programs have you found most helpful?
*Please keep discussions in general and we ask you do not name any specific rehab facilities*
Article written by Peer Support Worker
@PnorkelPW