How to set boundaries with your loved ones.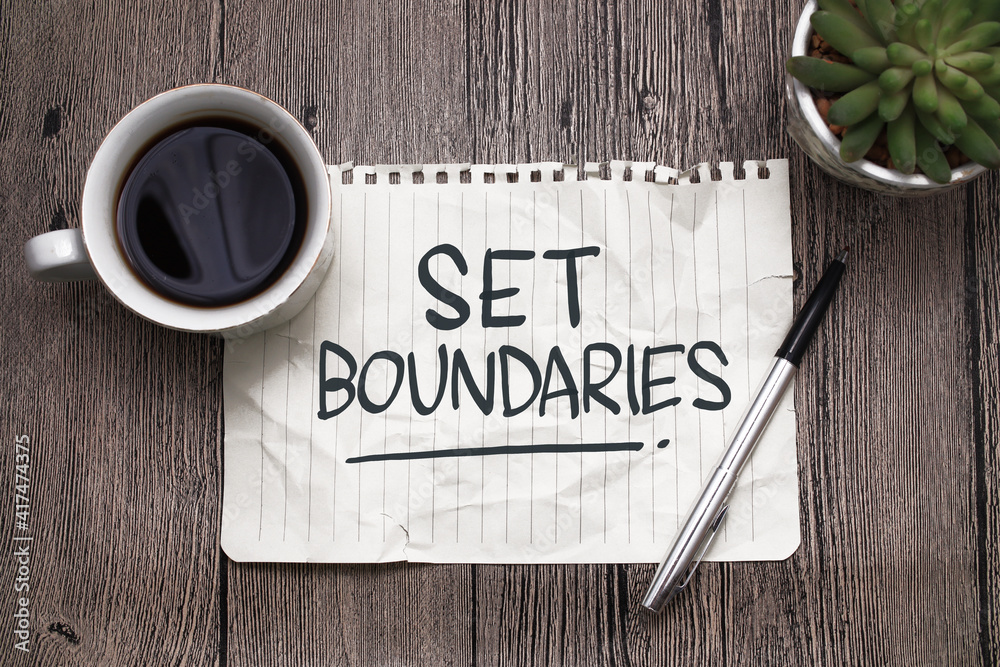 Supporting a loved one during recovery is a tremendous effort. We want to do what's best for those we care about, but in the process it can be easy to lose track of ourselves whilst supporting them. We often neglect our own needs and boundaries especially for the sake of those we love. However, in the long run, we can end up worn out which can have a negative impacts on everyone. As we become worn out we are less capable of caring for others. Always remember the old saying,
"you can't pour from an empty cup"
.
We might struggle when it comes to setting boundaries with loved ones. We might worry that they may be hurt, or feel we are pushing them away. However, setting boundaries enables a loved one to develop their own sense of autonomy and helps build their capacity to change on their own.
There are many different types of boundaries including emotional, physical or financial boundaries however we can set boundaries around all aspects of our lives. If someone does something that makes you uncomfortable, this could be a a sign your boundaries have been crossed.
But how do we actually set a boundary?
Boundaries need to be clearly defined, so they are understood by both ourselves and those around us. People won't know they have crossed a boundary if we don't tell them. When we are setting a boundary with someone, it'sit is important to remember that a clear and respectful discussion needs to be had. This is so everyone understands the boundary. Finally we have to maintain our boundaries. It's great to set a boundary but if we don't maintain it then people won't respect it. Maintaining a boundary involves communicating with those around us that something they are doing is going to or has crossed our boundary and making it clear that it is not acceptable. It might feel daunting at first, but the more we do it, the easier it becomes.
It's also important to keep in mind that boundaries can and will change over time.
So lets talk boundaries.
For family and friends how do you feel about setting boundaries?
What strategies have worked for you in the past?
For more information on how to set boundaries, please check our the SHARC website
Here
@PnorkelPW
@ScorpionPW
@dizzyrhino
@Katiee
@Xena9492
@applehelper
@SunflowerSeed
@EMMI
@luigi2906
@Got to fix this
@ConfettiMoon
@rlines